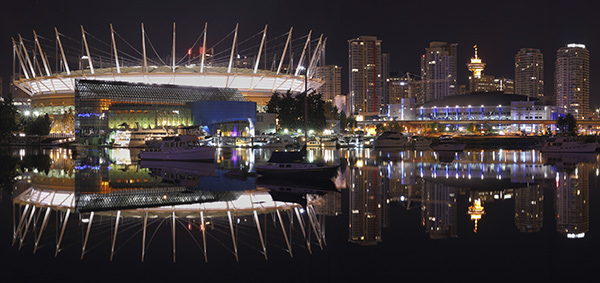 Vancouver Realtors, Work Smarter!
The Vancouver real estate market is always hustling and bustling, and it's not about to slow down.  We've got the mountains and the ocean in our backyard, the rainforest and the ski slopes. Who wouldn't want to make Vancouver their permanent home?
With over 7000 realtors operating in just the Vancouver area, the best and the brightest are always on the lookout for technology that will make them faster, better and more effective.
Time Makes Money
Real estate agents are solopreneurs. While a brokerage or a head office might assist with marketing and branding guidelines, much of how the daily workflow is managed is up to the agent herself. It's up to her to optimize her time, make an impression and network in her community and serve her current clients' needs, all in a day's work.
Whether it's a subscription based real estate website solution or an intuitive lead management system, every bit of technology that lets a realtor squeeze more time out of the day puts her steps ahead of the competition.
Remote Customer Service
Keycafe for realtors does just that. Home access management usually involves driving all over town to accommodate requests by prospective buyers to see a property on their schedule. Flexibility is both advantageous and courteous. But have you tried to get from South Cambie to Edgemont Village at 3pm on a Thursday? On short notice? It takes awhile.
Most buyers, especially first time buyers, appreciate the freedom to check out a property at their leisure. With Keycafe their realtor can get access to the listed properties keys quickly and efficiently. By picking the keys up at a nearby cafe, realtors can also show off the neighbourhood surrounding their listings.
Some real estate agents manage key access via lockboxes. While that's certainly a more secure option than leaving a set under the doormat – it doesn't afford you trackability and real-time knowledge of if and when a potential client is taking a look at a condo. It's also very difficult to do in a dense metropolitan area such as Gastown or Downtown.
The time saved, the security guaranteed and the novelty of the experience for the prospective buyers are all great benefits.
Above and Beyond with One Little Step
Keycafe recently partnered with Waves Coffee, which means our service is accessible in nearly every neighbourhood in Vancouver. What separates a good realtor from a great one? The element of surprise and delight. Try out Keycafe to see how you can save time and increase the number times your listings can be shown in a day.