Unique Fall Experiences in 5 Ontario Parks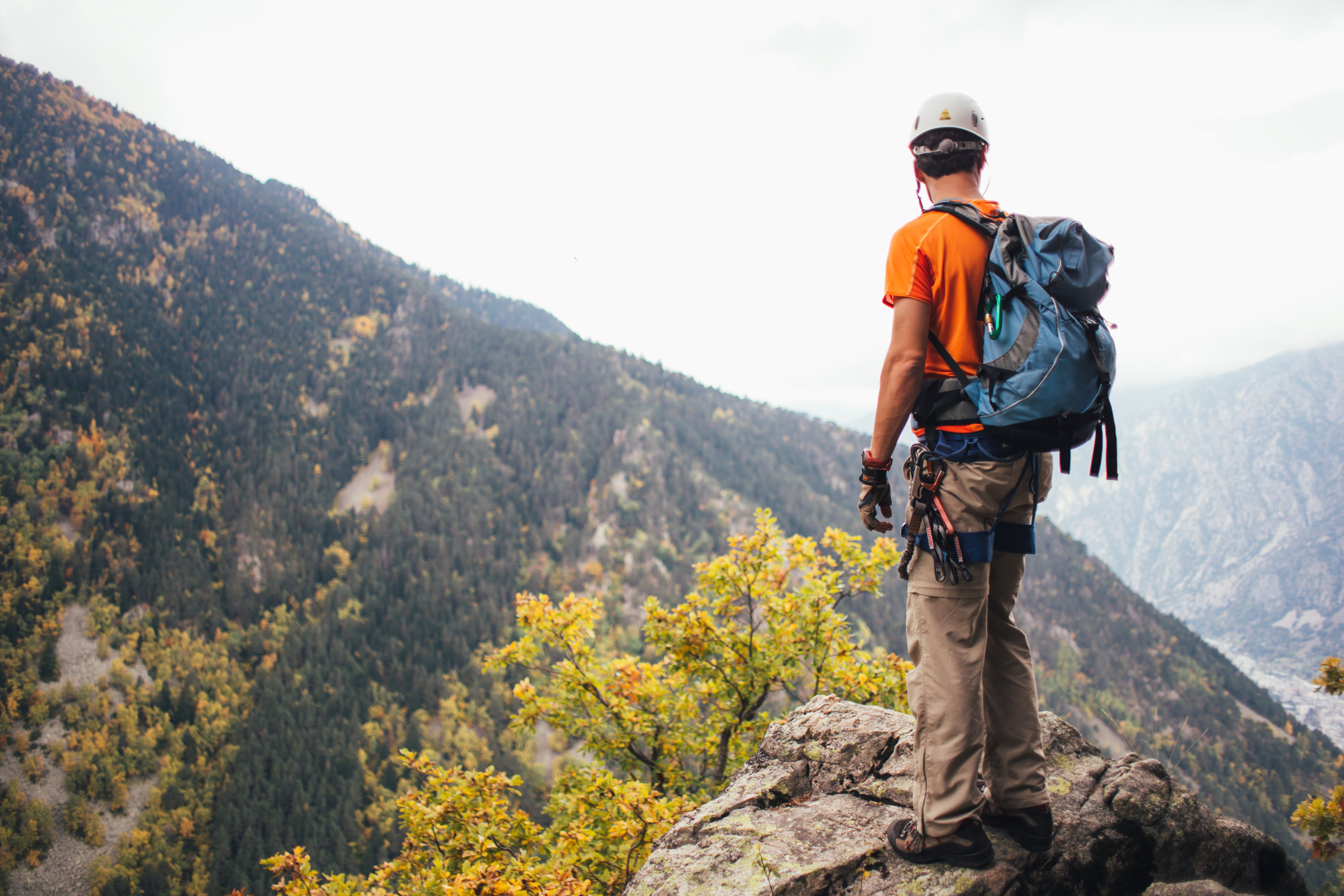 By Sheila O'Hearn, Zoocasa
Whether renting a cottage or camping this fall, Ontario's provincial parks are like stepping into a living kaleidoscope of colour. Be advised, however, that, given the unusually warm climate this year, the peak autumn hues of blushing maples have passed since Thanksgiving weekend. Nevertheless, you can still catch fall's breathtaking beauty, especially if you travel sooner, rather than later, for an autumnal display of dazzling golds in the province's signature poplar, birch, tamarack and hybrid trees.
With the aid of Ontario Parks' October report, here are five glorious parks to visit:
Algonquin Park
Algonquin Provincial Park is located in south-central Ontario, and covers over 7,650 square kilometers. It is about 300 km. north of Toronto and about 260 km. west of Ottawa. The park contains 1,500 lakes and 1,200 kilometres of streams, not to mention 54 recorded species of fish.
Its forests, rivers and lakes include the large Lake of Two Rivers and is home to moose, bears, wolves, beavers, loons, and more. A hiker's haven, the park's many trails include the Whiskey Rapids Trail on the Oxtongue River and the Barron Canyon Trail with views from the north rim. Prepare to be amazed at the recreated loggers' camp and steam-powered amphibious tug at the Algonquin Logging Museum.
The park's dominant colour this time of year is now yellow, with 70 per cent leaf fall, but you'll have no trouble making additional discoveries of nature's plenty, here. If you've never experienced the park, consider participating in one of many highly rated Algonquin Adventure Tours, from canoe and cycling to wildlife and boat outings. Tour for a day or a week and more. The experienced guides provide education and supervision every step of the way.
Awenda Provincial Park
Awenda Provincial Park is located on a peninsula jutting into Georgian Bay, north of Penetanguishene. The park is 29.15 square kilometres and, as of October 13, no leaf fall had yet taken place. You can still catch the yellows and the blazing reds of the predominant sugar maple forest. Experience the best viewing areas along the park roads, Kettle's Lake and from the beach areas along Georgian Bay.
It's important to note that camping season is done, but the park is still open for day use. If you're renting a cottage in this area, a day or two to devote to Awenda is well worth your stay. In reviews, visitors commented that the park was a charming off-the-beaten-track discovery and peaceful with well-groomed trails, dog-friendly beaches and gorgeous lake views.
Bon Echo Provincial Park
Bon Echo Provincial Park is situated in South Eastern Ontario, north of Kaladar, and approximately six kilometres north of Cloyne. Bon Echo features several lakes, including part of Mazinaw Lake, the second-deepest lake in Ontario. You'll have to hurry to absorb the reds and yellows from the lagoon area, but take advantage of the acclaimed interpretive boat tours and shuttle boat, or rent a canoe available on weekends. The spectacular natural environment can be experienced by ferry to the Cliff Top Trail for panoramic views of this park gem. Hiking trails extend from one to 17 kilometres − the perfect day excursion, while cottaging in the area.
Craigleith Provincial Park
Craigleith Provincial Park is located on the southern shore of Georgian Bay and you can still witness the dazzling yellow leaves. Features also include the fractured shale plates that form the shoreline containing ancient fossils. Areas of flat rock are ideal for boat-launching or viewing the incredible sunsets. Take a short drive to enjoy the scenic towns of Blue Mountain and Thornbury, in addition to the neighbouring Wasaga Beach Provincial Park that boasts the longest freshwater beach in the world. If you like birdwatching, Craigleith is home to a variety of songbirds, raptors and waterfowl.
Be advised that Craigleith has no designated trails inside the park, but the opportunities for hiking abound at the base of Blue Mountain and the Niagara Escarpment. The Georgian Trail is located directly across the highway from the park entrance, providing an easy biking and hiking trail all the way to Meaford and Collingwood. For intermediate to advanced hiking the Bruce Trail offers a variety of different experiences from spectacular views of Georgian Bay, the Niagara Escarpment and the Beaver Valley. You'll encounter the best the outdoors has to offer from varying terrain and crevice caves to falling rivers and creeks. Advance hikes all start within a 15-minute drive of the park, and trail maps and information are available at the park store.
Forks of the Credit Provincial Park
Forks of the Credit Provincial Park is a day-use park and is located in Caledon, near the picturesque village of winding Belfountain. Although many leaves still appear to be green, the Trans Canada Trail is the best trail to view the rapturous changing leaf colours. An hour-and-a-half from Toronto and about 45 minutes from Mississauga, the Forks of the Credit belongs to the Bruce Trail and the Niagara Escarpment biosphere. Experience the thrilling drama of the Credit River, as it narrows and gushes through a deep gorge and plunges over a waterfall. Witness the geological features that were carved out by retreating glaciers, such as kame hills (glacial landforms) and kettle lakes.
Whether you traverse the Bruce Trail, Dominion Trail, Kettle Trail, Ruins Trail or the Trans Canada Trail, bring a picnic lunch with you. And for equine enthusiasts, horseback riding is allowed on the Trans Canada Trail only.
To make the most of any area you choose, check out each area's tourism website to plan ahead for comfortable B&B or cottage accommodation, or to ensure seasonal camping is still available.
Sheila O'Hearn is a freelance and creative writer for Zoocasa.com is a leading real estate resource that combines online search tools and a full-service brokerage to empower Canadians to buy or sell their homes faster, easier and more successfully. Home buyers can browse Toronto real estate listings, including townhouses for sale in Toronto, detached homes and condos.