The Best Sandwiches in Brooklyn
Welcome Park Bagels to the KeyCafe family.
Located in the Dyker Heights neighborhood of Brooklyn, Park Bagels is where locals go for the best sandwiches around. With online ordering on top of it all, it makes it easy to have everything ready in a jiff. Their sandwiches range from the classics like tuna and egg salad sandwiches to 14 varieties of charcuteries like turkey, ham, mortadella, salami, pastrami, roast beef and more. And of course, a deli sandwich just wouldn't be a deli sandwich without a salad – nine salad varieties ranging from potato and macaroni salads to smoked salmon salad and cole slaw. And of course the bagels go without saying. Be sure to stop in and say hello.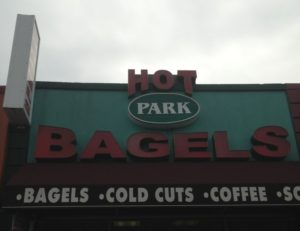 1410 86th St
Brooklyn NY, 11228
(718) 331-2090
http://park-bagels.com/
Everyday 7am – 3pm