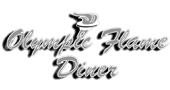 Light A Torch For This Diner
Welcome Olympic Flame Diner to the KeyCafe family.
Found in the Lincoln Square area of NYC, two short blocks south-west from the Lincoln Center for the Performing Arts, the Olympic Flame Diner is now part of the KeyCafe family.
Serving up a fusion of Greek and American cuisine, this is the little diner that could. They have freshly squeezed juices, omelettes, pancakes, waffles and French toast made with Challah bread – OY VE! Not to mention their matzo ball soup, their (red) Manhattan clam chowder and the many salad platters available. But the real feature is their dozens upon dozens of sandwiches, wraps, heroes, pitas, triple deckers, burgers and more. The variety is endless but the taste is amazing. Oh, and save room for desert and old fashion ice cream sodas.
Cheers!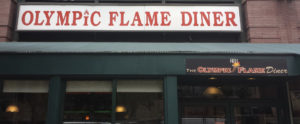 200 West 60th Street
New York, NY 10023
212-581-5259
http://www.olympicflamediner.com/
Monday-Sunday: 6:30am – 12am