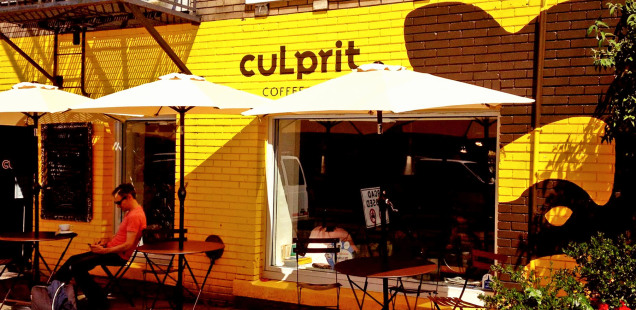 Get Your Gluten-Free Fix at Culprit Coffee
Culprit Coffee Co. is proud to be Vancouver's first café to serve premium coffee alongside a completely gluten-free menu.  Like Manhattan's Nolita Mart that we featured a couple of weeks ago, Culprit Coffee brews made-to-order "Third Wave Coffee" in Kitsilano.  As Culprit owner Troy Wolfe told us, he opened the café on a whim in 2012 shortly after moving to the neighborhood, hoping to rectify the lack of local Third Wave availability.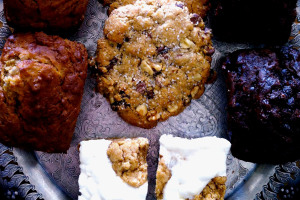 Why did you open Culprit?  The idea for Culprit came about after I had been geeking out about Third Wave Coffee online one winter and discussing the idea with a friend.  I have always been a coffee fiend and was really interested in the idea of what is involved in making the perfect cup or shot of coffee.  I had recently moved to Kitsilano and noticed that there were very few options for shops serving great coffee and started playing around with ideas for what my ultimate coffee shop would be like.  I happened to be walking past the location Culprit is in now and noticed that it was for lease and jumped on it.  From the start of planning to signing the lease was only a month!
What sets your shop apart?  From the start, I knew that we would have to differentiate ourselves to do well and to me, that necessarily involves providing only premium-quality products like the grass-fed milk we get from The Farm House in Agassiz.  A huge part of that has been to partner with Ben Cram at Fernwood Coffee in Victoria to serve their amazing coffees.  I know that I can trust Ben to provide us with some of the best coffee and espresso around and to help us ensure that we prepare the coffee the right way.  We also quickly evolved from serving some gluten-free items to being a dedicated high-end, gluten-free facility producing everything in-house using only natural ingredients.   And yes, we are Vancouver's first shop to offer premium coffee with a completely gluten-free menu and the response has been overwhelming.
What is your café's specialty?  It is pretty hard to nail down our most popular item.  It is all honestly really good stuff and every customer has their own favorites, but our signature cookie is the Culprit Cookie, which is inspired by the famous Compost Cookie invented by David Chang at the Momofuku Milk Bar in New York City.  I will not give away the secret ingredients that make it so good, but it definitely does not contain any compost—at all.
How has Keycafe enriched your business?  Working with Keycafe has been 100% a positive experience.  The people there are great and as an enthusiastic traveler and Airbnb user, I could see right away that they were onto a great idea.  Being a Keycafe partner has brought in a lot of new customers, many of whom have become regulars.  It also gives me and my staff the opportunity to meet and chat with people from all over the world.