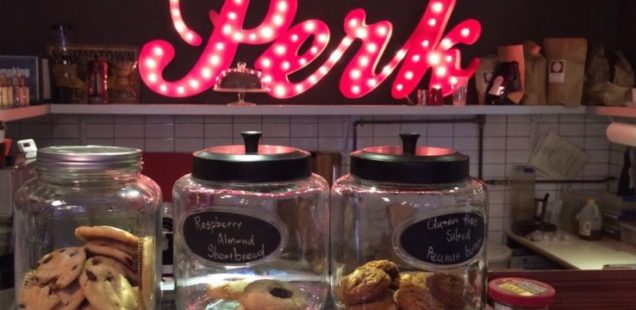 Coffee Isn't The Only Perk Here
Cover photo courtesy of Justin W. on Yelp.
Welcome Perk Kafe to the KeyCafe family.
Have you heard of Perk Kafe? Well if you haven't, here's the scoop. It's a tiny coffee shop in the Murray Hill neighborhood of Manhattan. Located on 37th Street between 3rd and Lexington Avenues, this is a local favorite and for good reason. Amazing coffee without the unnecessary bells and whistles you'd find at other spots; fresh pastries and cookies including a selection of gluten free and vegan option; fine teas and other specialty drinks available.
Everyone here KNOWS coffee and take pride in serving up some good beans. Free Wi-Fi and a few good spots to set up and get connected. Locals enjoy Perk because it's authentic and great. Though there aren't a lot of space, but if you can find a window seat there is great opportunity for people watching.
162 E 37th Street (between 3rd & Lex)
New York, 10016
212-686-PERK (7375)
http://perkkafe.com/
Monday to Saturday 7am to 7pm
Sunday 8am to 7pm