Buying Homes as Rental Properties
By Sheila O'Hearn, Zoocasa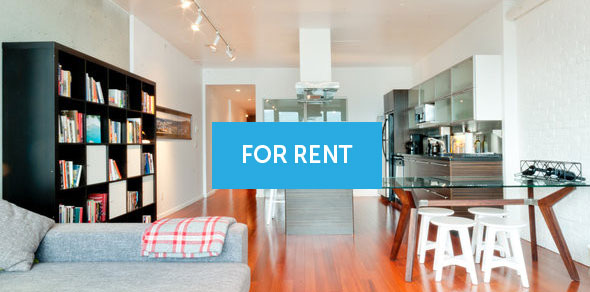 Buying into the lucrative Toronto real estate market can be a sounder bet than stocks and bonds, but if you're thinking of buying a home as rental property, you need to know upfront what you're investing in, so that your venture doesn't become a money-pit.
When my partner and I bought our home, we kept a quarter of the house as an already existing one-bedroom rental. We were thrilled that the home came complete with already existing tenants. As first-time landlords who were attracted to the idea of supplementing our income with ease, we probably had more heart than business savvy. We weren't prepared, at first, for the amount of work renting entailed, not to mention the extra cash flow that we should have kept in reserve for emergencies.
So, before making a decision to become a landlord, ask yourself – and be brutally honest − if you have the right stuff:
Are you in good health, handy and enjoy getting to repairs promptly?
After the demands of your full-time job and family responsibilities, how much time and energy do you have left for rental concerns?
If you decide to buy a rental home that you won't be living in, do you have the required down payment of at least 20%?
When you take on a rental property, think of it as taking on a second job. It's not just about finding a tenant and letting the money roll in every month. Expect tenant emergency calls periodically, maintenance issues, yard work and snow-shovelling. Expect the unexpected, such as late payments, non-payments, and a possible lengthy vacancy period when a tenant moves out.
You also need to consider insurance and you have to have an educated idea about the impact of that extra cash on your taxes and overall financial picture. A good rule of thumb is to assume a 4% to 5% vacancy rate into your financial forecasts, in addition to estimated repair costs and maintenance.
In terms of demands on your time, hiring a property manager or reducing rent in exchange for tenant chores can help, but keep in mind that you also reduce your monthly property profits and you never want to put yourself in a risky cash-flow position. Once you've established you have the right stuff, do meticulous research. Talk to a financial expert, such as a banker, accountant, lawyer, or mortgage specialist, before you decide to purchase a house as, or with, a rental property. Advantages of owning a rental do offset some of the cons. Experts note that the best investment for newbie landlords is a single-family dwelling or condo. Condos, especially, are low-maintenance and you won't have to tend to the grounds, leaving you at liberty to maintain the interior.
You can get a break on taxes by deducting the following expenses from your income:
property taxes
mortgage interest
house insurance
utility bills if included in the rent
maintenance, repairs, upgrades
property management
If you find that your expenses have exceeded your rental income, you can also deduct the deficit from your other sources of income, thereby reducing your total tax bill.
The ideal situation is to generate revenue from renting, of course, and it can be achieved by taking this advice: real estate investing starts with a healthy financial picture that allows you to buy a rental property in the first place – it doesn't begin after you've bought the rental property. When you're ready to hunt through real estate listings, part of the secret to landlord success is to finding the right real estate property to rent. Keep the following top of mind:
Check on property taxes by heading down to the city's assessment office where all tax information is on file, or talk to neighbouring homeowners.
What sort of tenant do you want to attract? If you're thinking a family, investigate the area for family-friendly amenities, such as schools, libraries, access to family entertainment and parks. For young, single tenants, take note of fun restaurants, cafes and clubs, proximity to the downtown core, public transportation and job opportunities.
Is your dwelling in a safe zone? To ensure you're not moving unsuspectingly into a hotbed of petty or major crime, vandalism or theft, research accurate crime stats for several neighbourhoods by going to the police, the public library or jumping online to the appropriate sites. Find out about the frequency of police presence in the area you're considering buying a house.
Look for appreciation opportunities. Seek a property that, with some renovations, will attract tenants willing to pay higher rents. The renos you apply will also raise the value of the house if you decide to sell it later.
With a lot of research and wise decision-making, purchasing a rental property can be a tremendous way to diversify your investment portfolio.
Zoocasa is a real estate brokerage based in Toronto.
Sheila O'Hearn is a freelance and creative writer, and has worn many hats throughout her career, from general staff reporter to magazine editor. She has a keen interest in business entrepreneurship and currently writes for several outlets. Check out her LinkedIn for more info.