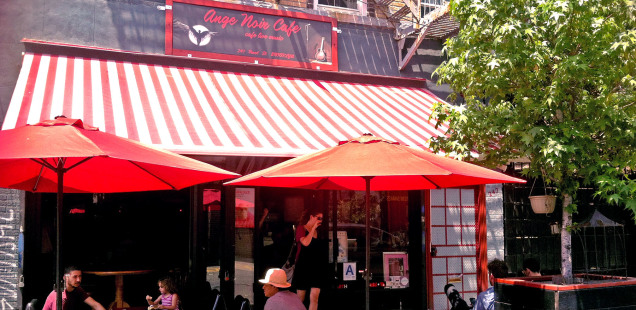 Fine Food & Fine Art at Ange Noir Café
Facebook classifies Keycafe partner Ange Noir Café as a performance venue, a café and an art gallery.  The French couple that opened the Brooklyn establishment in 2012 encourages local artists to hang their work and hosts an open mic several nights of the week for bands and comedians.  Co-owner Vanessa Pacini walked us through her café's name, location, menu and artistic edge.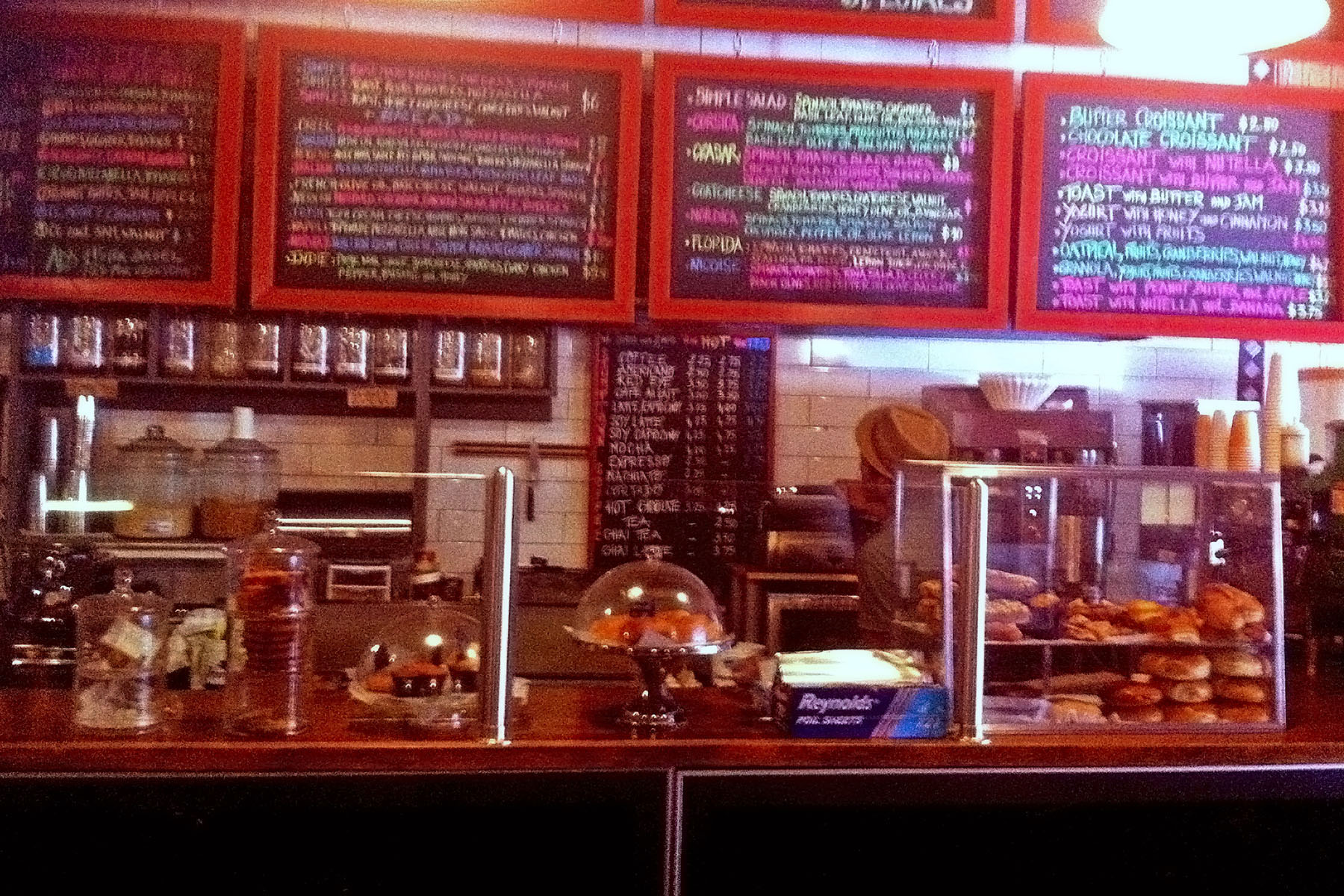 How did you choose your Bushwick location?  It was a risky bet, but we fell in love with the neighborhood as soon as we set foot in it.  Everything is hidden and kind of mysterious.  We do not really know what is going on, but we feel an ambiance.
Why did you pick a name that means "black angel"?  Bushwick is full of street art, young artists, industrial lofts… and my husband is a biker.  So this name fit the area and our personal story.
Tell us about your live shows.  The first change that we made in this space was to create a stage with a piano and microphone.  We try to use the stage as often as possible.  We have tarot reading every Monday night and variably have music, comedy, theater and movies on other nights.  We also organize some private events for birthdays and holidays.
What item on your menu are you most known for?  We have a large menu and serve Stumptown coffee, beers, wines and liquors.  We also have vegan and gluten-free pastries options.  One of our bestsellers is the big metal bucket of granola or oatmeal.  Our french Lorraine quiches and the triple grilled cheese are also popular.
What else should our readers know?  We are a family business with a permanent and reliable staff.  We work a lot with local suppliers and use the best products for our food, including organic milk and fresh bread.  We have free Wi-Fi for customers and accept credit cards.