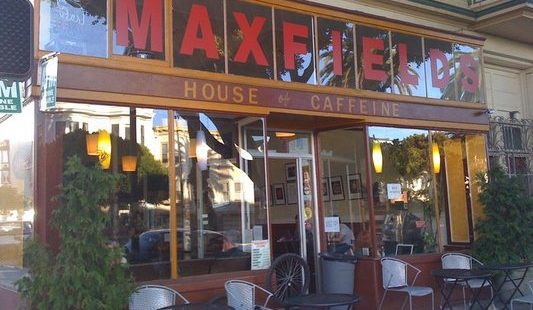 A Great Hangout For Locals
Welcome Maxfield's House of Caffeine to the KeyCafe family.
Best known around town for their delicious bagels and freshly squeezed OJ, this little joint has been around for some time. During warmer times, a nice blended ice drink will serve you well, and the ample outlets and Wi-Fi will have any worker-bees happy to be here.
Maxfield's is best known to locals so you won't find many tourists in this House and is situated snug in the Mission neighborhood of San Francisco, between 16th and 17th Streets and close to Dolores Park. You'll find local artists featured on the walls and only serves to reinforce the fact that Maxfield's is truly a local hangout.
Maxfield's House of Caffeine
398 Dolores St, San Francisco, CA
415-255-6859
Mon-Sat: 7am – 8pm
Sun: 8am – 8pm