11 Tips for Making Your Short-Term Rental Guests Feel Welcome
By Janis Fisher Chan
When my husband and I search listings for a short-term rental, we pay close attention to the reviews.  We're far more likely to choose a home with great reviews over others with similar features, amenities, location, and price – sometimes, we'll even pay a little more for assurance that we'll enjoy our stay.
But what makes guests go to the trouble of writing great reviews?  One very important factor is how much thought and attention the host paid to making them feel welcome.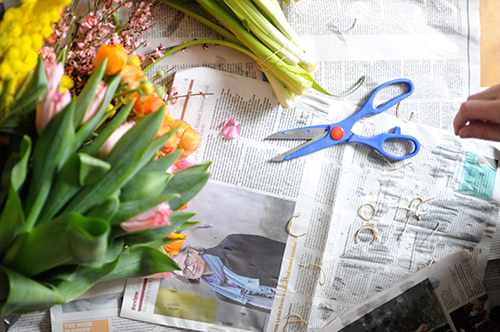 Tip #1.  Let guests know what to expect
Renting a home sight unseen is always a bit of an adventure. That can be part of the fun.  But too much adventure can get a vacation off to a rocky start.  Make sure your guests have a good sense of what your home is like.  Go beyond the description in the short-term rental listing.  Tell them about the unusual layout, the crotchety elevator, or the curious neighbor who always seems to appear when they approach. 
Tip #2.  Give guests clear directions to your home
Your street address and a link to a Google map might be enough. But if your home is difficult to find or guests are navigating a new terrain and new language, they'll need detailed instructions. Ask how they'll be traveling.  Then send crystal-clear directions for getting to your home from the highway, airport, or train or bus station. Warn them about anything that might make finding it more difficult, such as missing street signs or spotty cell phone coverage. If they won't have a car, send information about bus, subway, shuttle, or taxi service.
Tip #3.  Make sure guests can get in
If your guests need nothing else from you, they need to know how to get through the door. How tricky can that be? You'd be surprised.
On our first visit to a New York loft, our host asked us to arrive before she left. She showed us around, explained how things worked, answered our questions, and made sure we knew how to use the keys.
But what if you can't greet your guests in person?
You could look for a friend or relative who would be willing to meet your guests and let them in, but they might get annoyed if you ask them to do that more than once or twice. Electronic keypads can be helpful, but they're expensive and can be tricky.
Keycafe provides a hassle-free option. You simply store a set of keys in one of their nearby lockboxes so guests can check themselves in.  It's secure and easy to set up, and there's no hardware to buy or install.
Tip #4. Leave the home clutter free and sparkling clean
A welcoming home is neat and clean. Short-term rental guests do not typically expect your home to be hotel-room perfect.  But they do expect it to be pleasant to live in.  Clear away excess clutter, make room for guests' things in closets and drawers, and scour everything!
Tip #5. Provide the basics
We recently arrived late in the evening at a Santa Fe casita to find a single, nearly empty roll of toilet paper.  We've stayed in other places where there was one worn towel for each of us, a meager sliver of soap, and bare kitchen cabinets. 
Guests like us have a special fondness for hosts who are thoughtful enough to provide the basics, especially paper goods, cleaning supplies, and soap, and enough towels, sheets, cookware, dishes, and utensils. Think about what you would need if you were staying in a home like yours for a few days or a few weeks. Then stock up.
Tip #6. Leave a welcome gift with a friendly note
A welcome gift says: "We want you to enjoy being here." Guests always appreciate hosts who leave a little food and drink – fruit, crackers, cheese, cookies, bottled water, sodas, wine or beer, and perhaps some bread, eggs, butter, jam, cereal, and milk –  with a nice note saying they hope the guests enjoy their stay.
Tip #7. Give guests a "user guide"
One Paris apartment we stayed in had a newly renovated kitchen, with shiny new stainless steel appliances, including a state-of-the-art induction stove.  The stove looked great. But it was a puzzle.  We spent hours poring through the manual with a translation dictionary, but we never really learned how to use it.
Every home has its quirks. Try to anticipate what puzzles your guests might find in your home, and give them clear, detailed instructions: how to turn on the heat or air conditioner, where to put the garbage, how to keep the toilet from overflowing. Not only will a "user guide" help guests enjoy their stay, you'll be less likely to be bothered by frantic emails and phone calls when they can't figure something out.
Tip #8. Have someone on the ground in case guests need help
While we were overseas last year, I woke one morning to find a message from our guests: "Sorry to bother you, but there's water leaking from the ceiling in the downstairs bathroom." What to do? Fortunately, we were prepared.  We asked her to contact our wonderful fix-it guy who has seen us through many emergencies over the years.  By the next morning, he had come by the house, reassured us that the ceiling was not about to come down, and arranged to have the leak fixed.
It's a fact of traveling life that all kinds of things can happen while you're away.  So plan for them.  Make sure guests have contact information for people you trust who can step in when a pipe bursts or the furnace goes out. 
Tip #9. Be a virtual tour guide
One of the best things about living in someone else's home is learning a new place. Thoughtful hosts put together a "welcome packet" of tips and information that goes beyond the tourist guides. You might include maps and restaurant menus; directions to grocery stores and markets; where to buy bus and train tickets; locations of parks, gyms, beauty salons, and pharmacies; suggestions for places to bike, walk, hike, golf, or play tennis; and brochures for interesting places and sights known only to locals.
Tip #10. Check in with guests after their arrival
Unless you're halfway up a mountain with no cell phone service, give guests a call a day or two after they arrive to make sure they are settling in and answer any questions.  That personal contact reminds them that you want them to have a good stay in your home. Knowing that guests are settled and everything is okay helps you enjoy yourself as well.
Tip #11.  Follow up
Once you've unpacked and are over your jet lag, send guests a friendly note.  Thank them for taking such good care of your home (if they did) and say that you'd be glad to have them as guests again.  Encourage suggestions for changes to make future guests more comfortable.  If they liked the place and enjoyed their stay, ask them to write a review for your listing.
Janis Fisher Chan is a writer and passionate traveler who recently launched TravelontheHouse.com to provide information, tips, and advice about home exchange and short-term rentals.  You can reach her at janis@travelonthehouse.com.
Bonus Tip: Automate!
In order to answer all your guest queries instantly, you have to be very quick. If you want to automate your communication with guests and make it a success, you might want to consider using a 
vacation rental software
 such as AirGMS. It will ease your life with automated messages and templates and impress your guests with speed of responses. By the way, that increases your chances for 5-star reviews and your Airbnb ranking.